NORTHERN CHESAPEAKE BAY POINT EVENT – RESULTS
Longtime Federation member and Secretary, Nick Angiulo, has had quite a career, including being a member of 6 New Jersey State Teams; qualifying for 4 TBF National Championships and 1 BFL All-American; and winning one 1 Bassmasters Northern Open.  However, he had never won a NJBF points events as a Boater, until the June 4, 2023 event held on the Northern Chesapeake.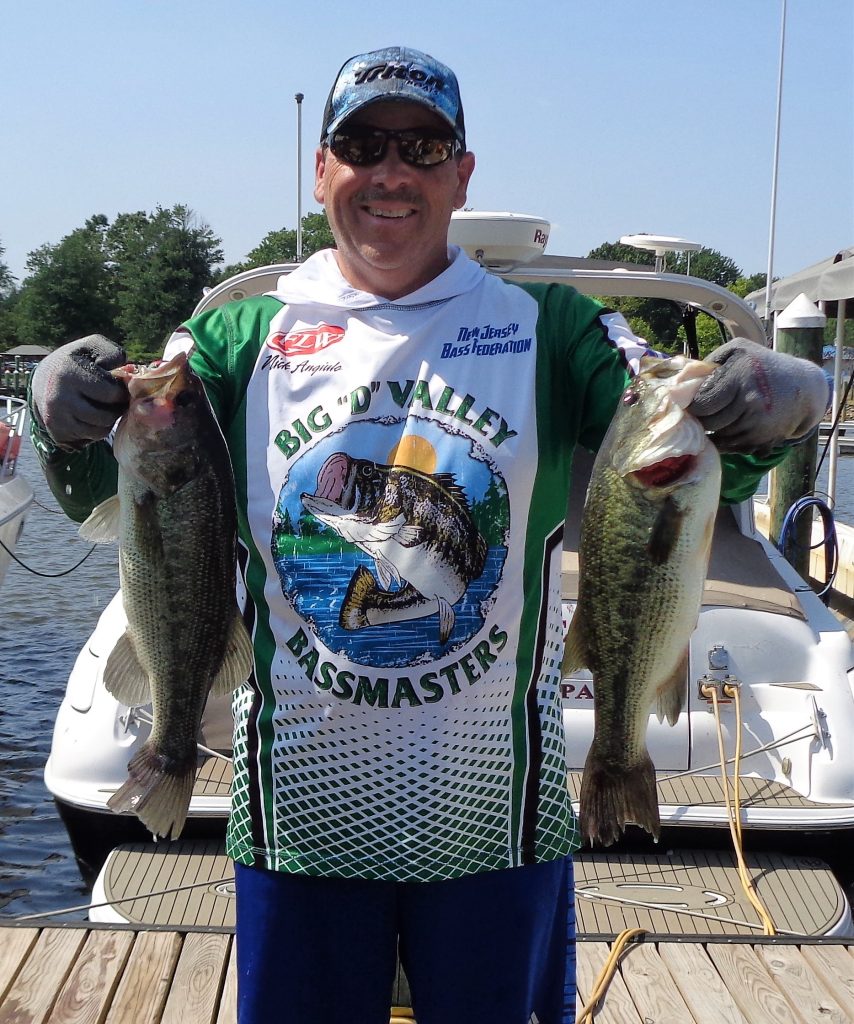 In the Boater Division, Angiulo posted a solid weight of 15.05 pounds, good enough to edge out the second-place finisher.  Angiulo had no "kicker" fish, but instead culled up to a solid bag of 5, 2.75 to 3.25 pound fish.
Taking a close second, with only 4 fish, was Russ Awad.  Awad's bag was anchored by a 5.48 pound tank of a largemouth.  Equally close behind in third place was Pete Longo with 5 fish weighing 14.34 pounds.
The Boater Division lunker, a 5.55 pound beast, was caught by Dave Williams.
Making it a Big D Valley Bassmasters sweep, Casey Noble took the Co-Angler Division with a 3 fish limit weighing 8.39 pounds, almost three pounds over his nearest rival.
Second place Co-Angler was Kevin Collins with 2 fish weighing 5.63 pounds.  Less than a pound behind in third place was Mike Wotanowski with 4.89 pounds.
The Co-Angler Lunker, a 3.33 pound largemouth was caught by Mike Lee.