DELAWARE RIVER POINT EVENT RESULTS and SUMMARY
The third and last New Jersey Bass Federation event of the 2020 season was on August 23, 2020, on the always challenging Delaware River. While the River holds a healthy population of bass, they are quite finicky and the seven foot tidal swing and vast area the fish have to roam can make it a difficult nut to crack. This is especially true in the summer, when vast weed beds add to the challenge.
This event also decided the end of the year final standings (which will be presented in a separate post).
Boater Division
The Division was a highly competitive affair, with the top 4 spots separated by less than one pound. The winner of the Boater Division was the always consistent Derick Olson of the Quickfire Bassmasters.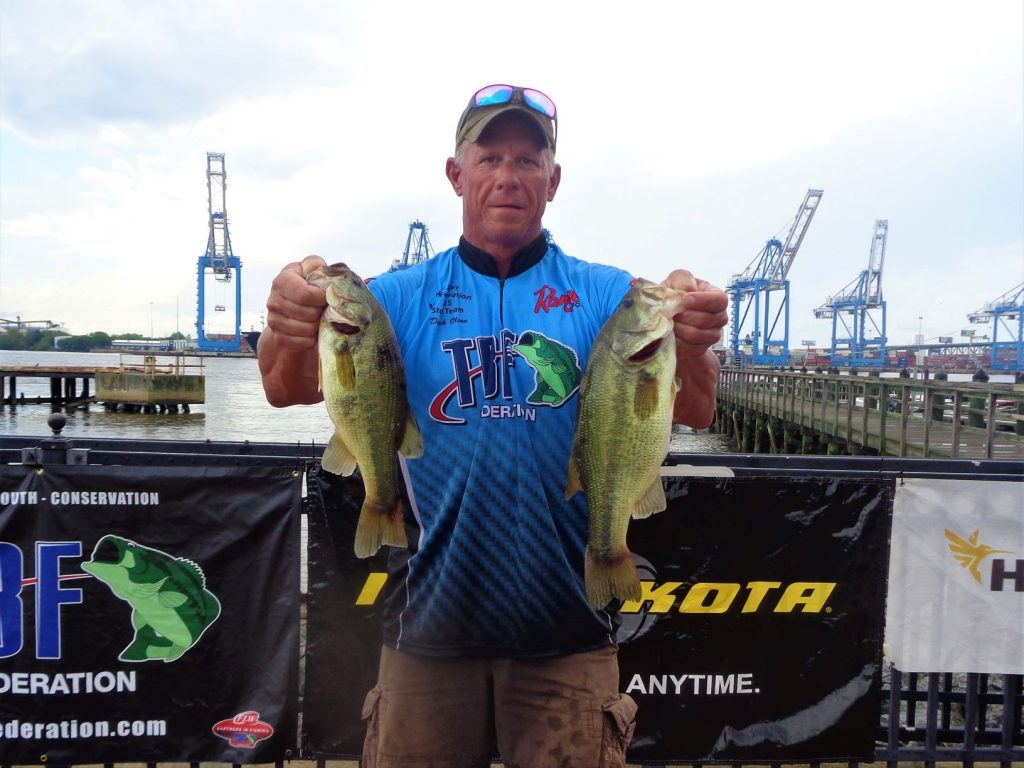 Olson weighed in one of the four 5-fish limits, with his 9.64 pounds taking the Boater Division top prize. Olson also won the Ranger Cup prize based on this finish as the highest finishing Ranger Cup eligible angler.
Close behind in second place was Olson's clubmate, Donny Diggs. Diggs only managed 4 fish, but had 9.17 pounds. Diggs' kicker fish was the lunker winner in the Boater Division, and weighed 4.69 pounds. Diggs' second place finish was enough for him to hold on to the top spot and claim the Boater Angler of the Year award.
Finishing just more than one ounce behind, and making it a Quickfire clean sweep in the Boater Division was Cody Barry who weighed in 5 fish totaling 9.09 pounds.
Co-Angler Division
In a strange coincidence of symmetry, like the Boater Division, all three top places went to anglers from one club. In the Boater Division it was Quickfire anglers, while in the Co-Angler Division it was anglers from the Big D Valley Bassmasters
As is typical on the Delaware, the participating Co-Anglers had a tough time catching keeper-sized fish. However, one angler did come up with a 3-fish limit, which was enough to take the Co-Angler top prize. That angler, Mike Bell of the Big D Valley Bassmasters, posted a total of 3.06 pounds, which easily won the Division.
Second place with only one fish was Big D's Joe Venuto. However, that one fish, a 1.87 pounder, was enough for second place as well as the Co-Angler lunker. Even more importantly, it provided Venuto with enough points to claim the Co-Angler of the Year award. Third place went to Big D's Lou Basciani with 1.67 pounds.
Attached are the overall results for the event and some photos. The first photo shows all the winners (from left – Cody Barry, Derick Olson, Donny Diggs, Mike Bell, Joe Venuto, Lou Basciani).
Thanks to all who participated in this event and the entire season!